sorry for the x-post...

k, second post in under half an hour, i think this is a recored... Eileen
pumkin_pinup and i got bored, so we pulled out the makeup, and then i got crazy and added blood and bruises... dont give me hassel if the bruises arnt accurate, i havent done them in over a year, and i havent touched my Morticians Wax either, so this is rough, but hey! it was fun!!!

possibly NWS!!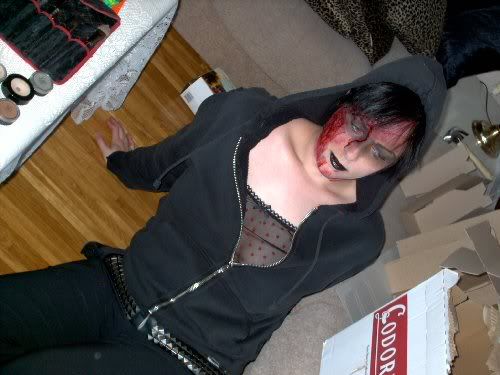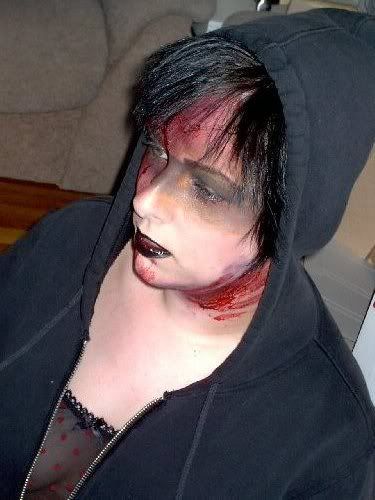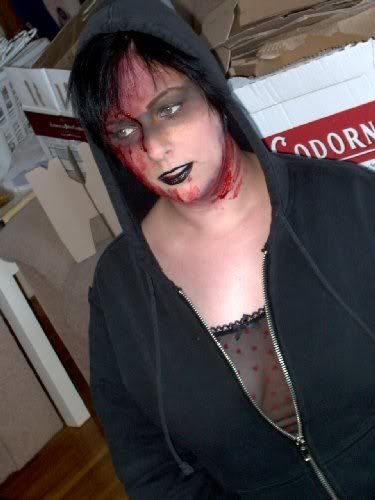 thanks eileen for taking pics with possibly the dumbest camera ever made!!